Our Norwegian Adventure | Norway in a Nutshell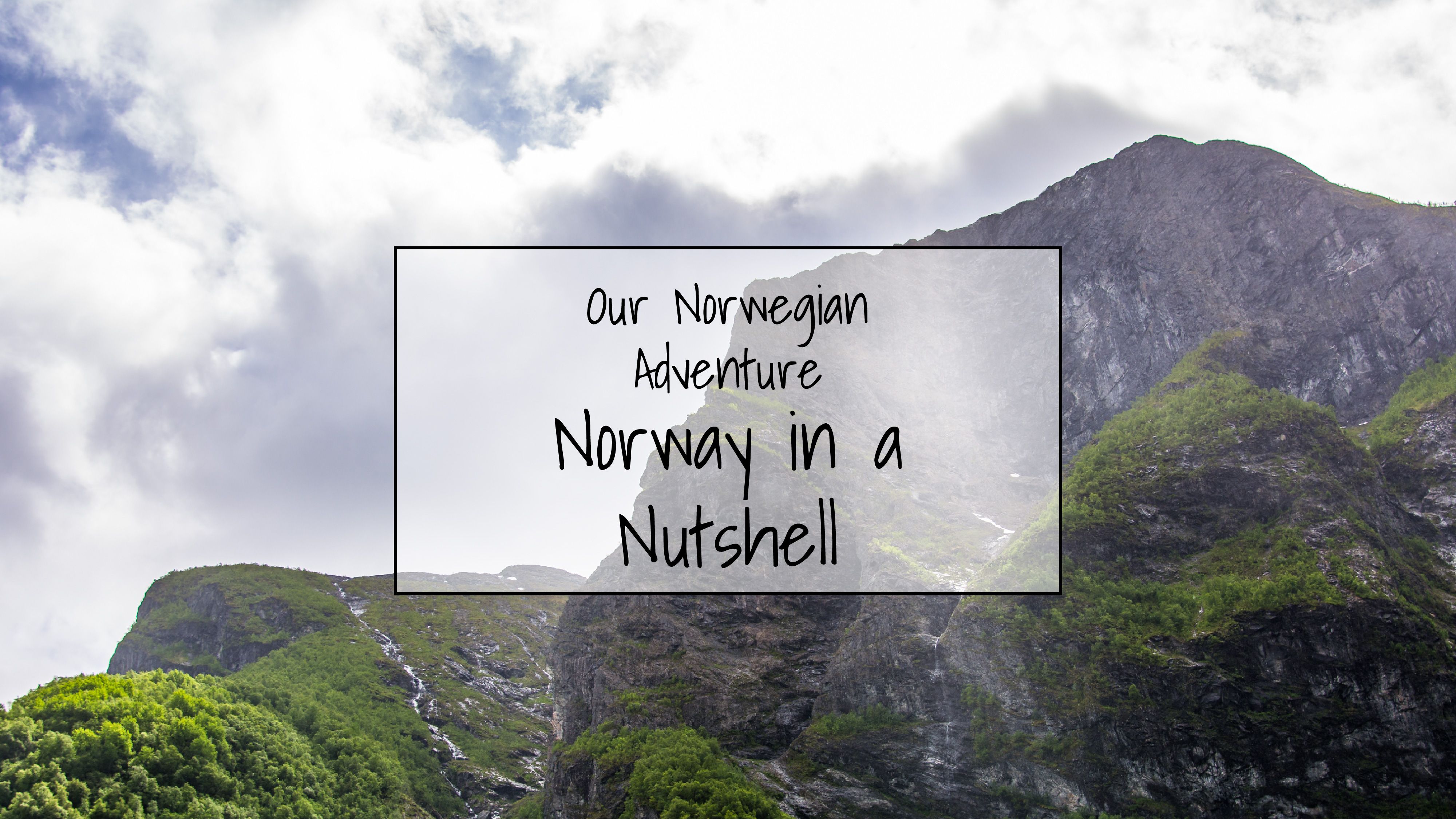 After leaving Tromsø, we flew to Bergen. I fell in love instantly from the sky. Looking out the window, I knew that this part of the trip was going to be spectacular and it was. We quickly settled into our new Airbnb which was an 1920's old wooden home. It sure had it's charm. Our bed's found us early and we were all out as we had a grand adventure ahead of us the next day. We woke up and Elijah was still sleeping! Little man finally slept all night! After four nights, we were ready and extremely grateful that it had finally happened. We got ready and made our way to the Bergen train station where we started our day with a train ride to Voss for our fjord tour. The tour is called Norway in a Nutshell because there is so much stuffed into one day that you are surprised at how much you actually end up seeing in one day. Next on the agenda was an amazing bus ride through the countryside down the Stalheimskleiva which is a road that has several switchbacks and 20% grade in some areas. It gave us an amazing view of waterfalls and the Nærøyfjord.
After making our way down the road, we stopped in Gudvangen before hopping on the ferry to spend a few hours cruising down the Nærøyfjord and the Aurslandfjord. The fjords left me in awe. I never wanted to leave. I wanted to hop off the ferry and explore each waterfall, each little town, everything! I could have spent days soaking it all in. The views were something I've never experienced. I'm so thankful that God has given me the desire to travel and to see His creation. There is so much out there to explore. I only got a glimpse of this area, but it has given me a longing to go back and trek around the mountains to explore it in another way.
After the fjords, we hopped on the scenic Flåm railway in Flåm. However, not before finding ice cream and exploring a few shops. Again, the views were spectacular as we climbed up the steep mountain railway. It was an old railcar, which made this part of the trip a little more fun. The tour ended with another train ride from Myrdal to Bergen. It was another beautiful ride and I was still in awe of what I had seen that day. I hope as you look through the images, you can get a little idea of why I fell in love with the area outside of Bergen. My next post will be about Bergen. I loved it almost as much as the fjord tour, but for different reasons.