Our Norwegian Adventure | Oslo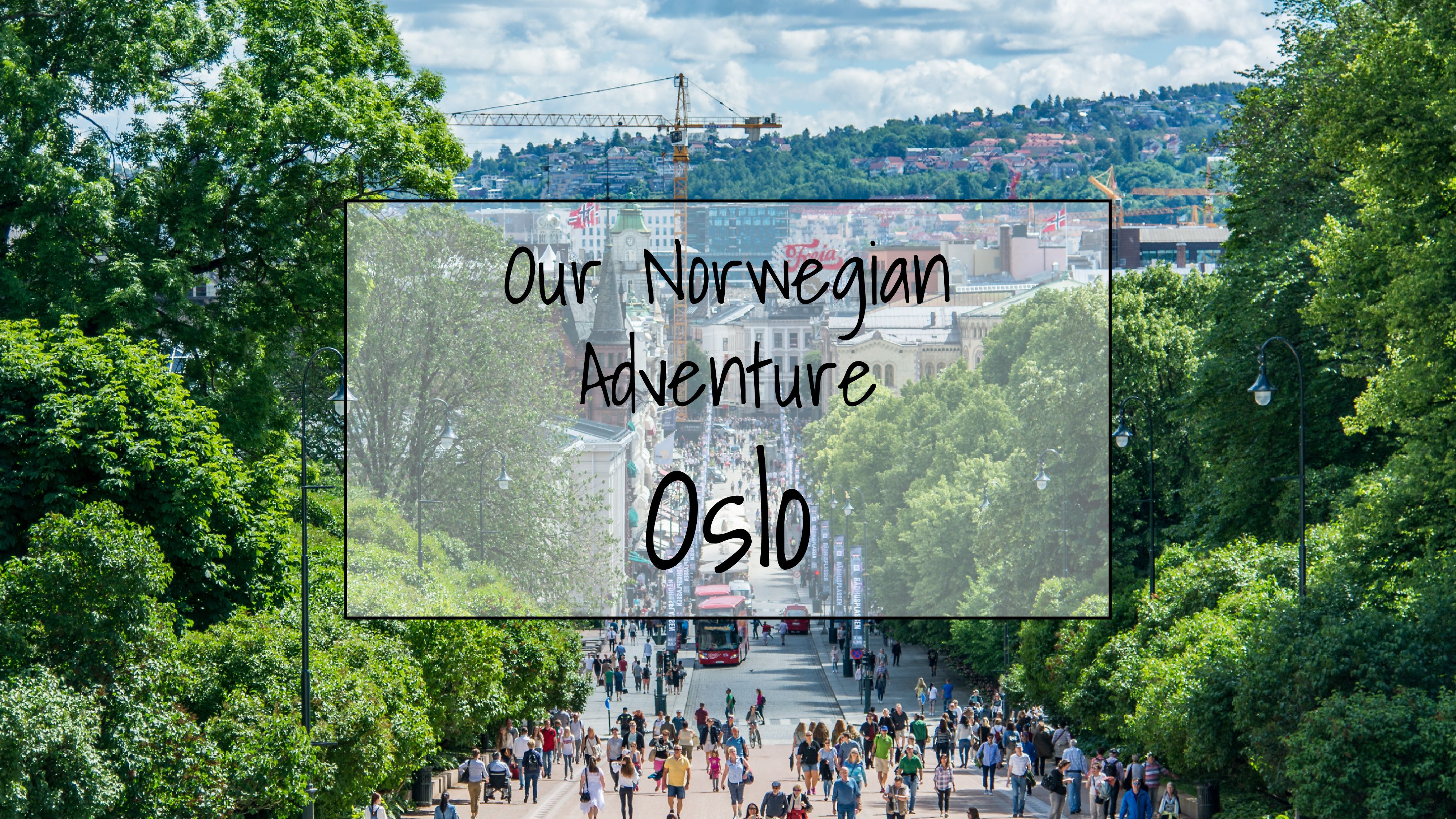 We took the very scenic railway from Bergen to Oslo. It is said to be the best in Europe. We sure enjoyed being able to see more of the countryside and to enjoy the long ride without being in a plane for a change. It was helpful for Elijah as well because we were able to walk around with him more and there was a play area. Maybe Brent will fill you in on all the details of that sometime. It was great to get so high we saw glaciers and snow covered lands. I wanted to get off and explore all of the little towns along the way.
Our Oslo Airbnb was our favorite and Elijah's too. They were set up so well for kids and had toys everywhere. Elijah had so much fun playing around he cried when we would take him away from the apartment. I was thankful for more things for him to enjoy. We spent our first day in Oslo going to as many museums as we could fit into the day and that we had energy for seeing. It was a great day to spend doing it because it was rainy. Brent and I don't normally visit a lot of museums if any to save money, but we figured it was worth it for my parents. We were oddly surprised at how much we liked them. We got to see the Fram Museum, the Norwegian Museum of Cultural History where we enjoyed fresh lefse, the Open Air Museum, the Viking Ships Museum, Kon-Tiki Museum, and one or two I might have missed. It was a day well spent. We had purchased the Oslo City 48 hour pass, so that we could get into any museum we wanted and take advantage of the city's transportation. We still got our walking in, but it helped with a few long rides. We enjoyed some tasty Norwegian cuisine that evening which included, Norwegian meatballs, reindeer patties, and salmon. Oh so good!
Our second day was spent visiting a flea market in a really cute part of town where we enjoyed some Norwegian waffles and brown cheese. I liked mine with jam as well. I am in love with Norwegian pastries because most of them use cardamon and their waffles usually do as well. A flavor that is one of my favorites for sure. We hopped on the tram and spent the rest of the day exploring the downtown area which included visiting the Akershus Castle and Fortress and the palace grounds. Elijah enjoyed running around the grass and being chased by Auntie. The day was beautiful and sunny. It couldn't have been a much better day. We ended it with nice walk back to the apartment. We stopped off at the Reptile Museum which was great for all of us to see. Elijah especially enjoyed it. I wasn't too big of a fan of the snakes. Especially the ones that were giving me the stare down. We also hit up the oldest building in Oslo an old church and a cute little neighborhood with tiny old wooden houses.
Our third day was also the day we were supposed to leave Norway. We packed our bags that morning and went and found luggage lockers. Our plane wasn't leaving until the evening, so we had hours to kill and didn't want to drag our luggage all around town.  We went and explored the Grünerløkka neighborhood which is said to be similar to Greenwich Village in New York. We enjoyed a peaceful morning at a park in neighborhood eating pastries and drinking coffee. We happened upon another flea market and a later a fun little craft show and some food. It was almost like a little farmer's market without the produce. Next, we went over and explored the Oslo Opera House. They built it so that people could enjoy seeing it's architecture for free by going on the roof and going inside. It was a highlight of our time in Oslo. The building was just amazing and we enjoyed our time viewing the city from the top.
We finally headed to the airport a little earlier than we originally planned, but were grateful that we did. Our plane from Oslo to Iceland was cancelled and we had to figure out those fun new plans. The airline hooked us up with a stay at a nice airport hotel, dinner, breakfast and a shuttle back to the airport. Krista had to catch a really early morning flight which would end up putting her back in Bozeman earlier than she was originally suppose to be home. This also meant she wouldn't enjoy our long layover in Iceland with us. We got up in the morning and said our said goodbyes. The rest of us enjoyed a quiet morning at the hotel with an amazing breakfast before heading back to the airport. Our plane was on time and we were excited to finally be leaving since we didn't get to do anything with our extra day in Norway. We were thankful for the food and a place to stay.